Just Castings Seal & Crest Engraving Service
Laser Crest Engraving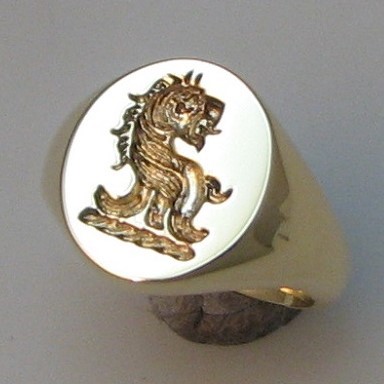 What Is a Seal type crest

A seal type crest engraving is a deeply carved reversed image traditionally carried out by one of a very limited number of highly skilled hand seal engravers usually taking in the region of 4 hours for a fairly simple crest & anything up to 6 or so hours for a complex one.

This highly skilled process has hardly changed in hundreds of years & when pressed into hot wax produces an impression to seal documents
Enhanced laser engraving
Modern technology can not quite replace what an artisan like a hand engraver achieves , however we believe the process which is being used by our own laser engraver is an exceptionally good compromise at an affordable price.

Enhanced by hand when removed from the machine the majority (NOT ALL) heraldic crest designs especially heraldic beasts like Griffin's , Lions , Deer , Stagg , fox etc and arme and dagger or sword are almost indistinguishable from similar designs engraved by hand.
almost looks hand engraved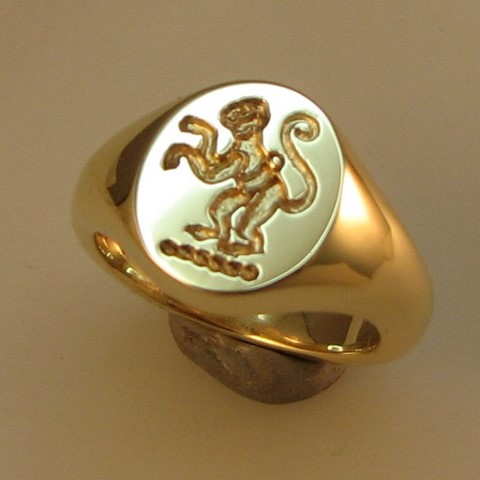 We have a small range of tried and tested popular designs available at a discounted price
Reversed
Crest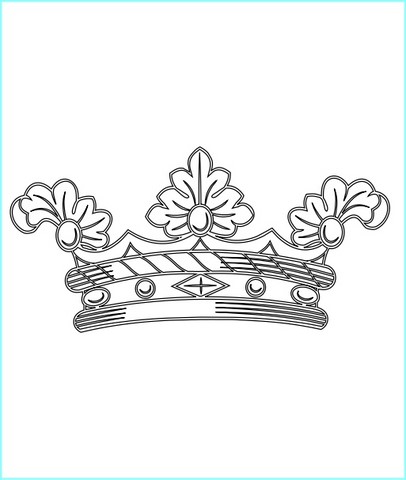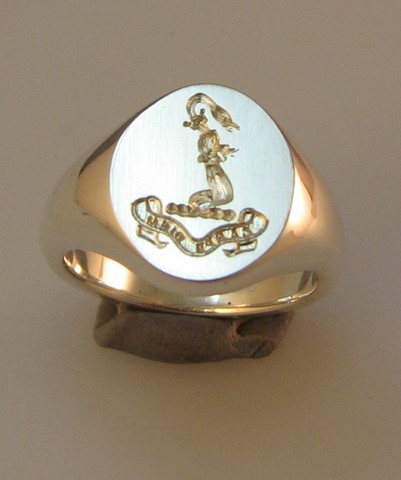 Any text engraved will be reversed & TINY
Vector Graphic Drawing
Your own artwork .jpg .png or photograph (ideally wax impression)

Image is traced full screen size so it is imperitive your image is large and clear, the better the image, the more accurate and detailed the engraving

Then the image is reversed , that also means if there is a banner below with text , the text will be back to front once engraved so you will not be able to read what it says on the front of your signet ring , instead you will be able to read the positive impression made in hot wax seal. Arial Bold Is Best !


ALL OF THIS IS TRADITIONAL , BUT THE DECISION IS YOURS
Form Required Before Sending In Your Item
This form is a contract between you and our engraver
Please Provide Metal Quality , Head Size , Finger Size Etc
2

D Crest

Not enhanced by hand

Suitable if Image will convert in CorelDraw easily !

Alloys affect colour finish ( )

9ct gold (rusty brown) £45.00

18ct gold (matt yellow) £55.00

Silver (matt white) £35.00

Palladium (darkish grey) £55.00

3 D Crest Seal

Average : Prices May Vary

Enhanced by hand

Image re drawn in vector graphics, time consuming

9ct gold .. 150.00

18ct gold ..£185.00

Silver..£150.00

Palladium..£180.00

MOTTO £50.00 extra

...............

Discounts for multiple IDENTICAL Engravings

George needs to give me his own prices , based on £???-00 average cost to you!
Heavyweight Signet Rings at Trade Prices
Available in conjunction with a crest engraving , we have a large range of superior quality heavyweight oval and cushion shape signet rings , with extra thick heads designed for crest & seal type engraving.
Prices below including bespoke crest engraved ( multiple identical engravings discounted )
Most popular mans 11 gram appx 14mm x 12mm oval court shape £380.00 + VAT appx
Most popular ladies 6 gram 12m X 10mm oval court shaped £340.00 + VAT appx